On May 13th, Tuesday evening, the Dutch television program Altijd Wat will pay attention to tinnitus. This time there will be an interview with John van Loon about his experience with tinnitus and hyperacusis as a musician.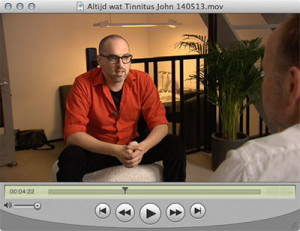 Last month the programme covered the story of Gaby Olthuis, which led to an enormous amount of response, especially from people that also have tinnitus or hyperacusis. Reporter Robbert ter Weijden was personnaly touched by the broadcast. He also experiences tinnitus 24/7, though nothing compared to the vehemence of Gaby's condition. But to him it raises questions: what exactly is tinnitus and what can be done about it?
The coverage can be viewed on Tuesday the 13th of May mei 2014, at 20:50 Dutch time.