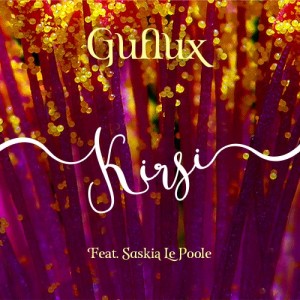 Met trots kondig in mijn tweede single van 2016 aan: Kirsi, featuring Saskia Le Poole.
De single is een melancholisch en kleurrijk nummer, waarin de sfeervolle cellomelodieën van Saskia centraal staan. Het nummer komt van het binnenkort te verschijnen album 'Synaesthesia' en is nu te streamen en te downloaden in alle online muziekwinkels.
De prachtige cover-foto is van Colors of the Jungle, die mij eveneens inspireerde voor de muziek.
Download 'Kirsi, feat. Saskia Le Poole' via de Guflux shop of via iTunes, Amazon.