Guflux – New Moon/Dark Moon
Review by Peter Heselmans at Peek-A-Boo Magazine, 8 januari 2015.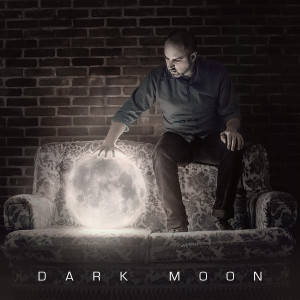 Guflux is an Utrecht (Holland) based band of brainchild John van Loon, maybe better known for his early releases with the band Dark Territory. After years of absence, this double CD New Moon/Dark Moon is launched, with tracks of the past and present.
So, a new starting point is created. John presents the fall and resurrection in his own life through sound and music. On the 'New Moon' version, the Dark Territory hit 'Schmerztanz' opens this thirteen track CD. This song is one of my favorites and it is very danceable. Most other tracks are melodic gothic underground sounds with very big influences of ritual and holy scenes, together with ethnic folk melodies and rhythms.
The second CD 'Dark Moon' is a compilation of remixes, and some more EBM style material. Some are very nice, by bands like God's Bow, Angel Theory and my personal favorite Ah Cama-Sotz, that bring most songs to a higher level. The serene atmospheres of the original sounds are mixed with a much darker background, some even with pounding electro beats.
This double CD is available in a fantastic cardboard sleeve and reminds me of the old 7" vinyl singles. Included is a nice booklet and some brilliant 'New Moon' pictures. So people who like a mix between ethnic and religious sounds with some dark rhythmic tunes added, better listen to Guflux.