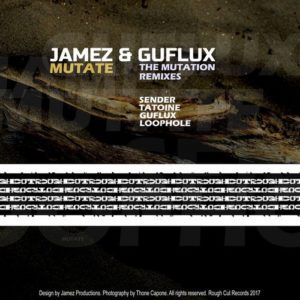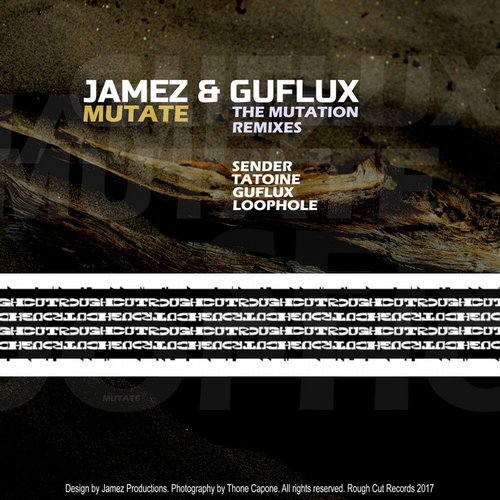 From Jamez's collaboration with Guflux spawns Mutate, now released as an EP on Rough Cut records, a sublabel of Touché Records.
The original track transcends existing genres, since Jamez and Guflux are always looking to be out of the ordinary. To make Mutate suitable for the dance floor, Sender, Tatoine, Loophole and Guflux himself remixed the track and make the whole release a wanna have for any collection.
Enjoy the Mutation at: Amazon, BeatPort, e-Music, iTunes or stream at Spotify.