[:nl]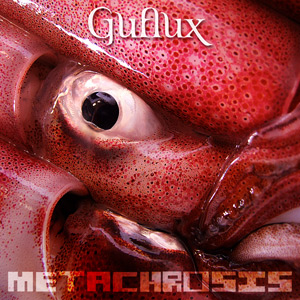 Metachrosis
1. (zoölogie) Het vermogen van sommige dieren om van kleur te veranderen door uitzetting en samentrekking van pigmentcellen.
2. (muziek) Het nieuwe album van Guflux: een collectie met nieuwe nummers, herinterpretaties en remixen.
Guflux besloot een ander licht te laten schijnen op zijn muziek. Een aantal bevriende muzikanten vroeg hij dit ook te doen. Het resultaat is een gevariëerd album met een kleurrijk muzikaal palet, een symbiose van elektronische en organische klanken.
Download 'Metachrosis' in de Guflux Shop.
[:en]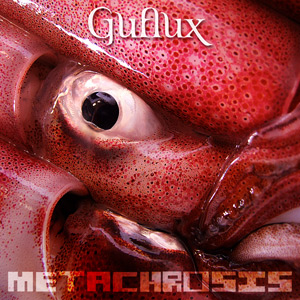 Metachrosis
1. (zoology) The ability of some animals to change color by the expansion and contraction of chromatophores.
2. (music) The latest Guflux album: a collection of reinterpretations, remixes and originals.
Guflux decided to shine a different light on his music and asked several fellow musicians to do the same. This resulted in the colorful musical palette and full length album Metachrosis. Expect a symbiosis of electronic and organic sounds that will make you wanna dream and dance at the same time.
Get 'Metachrosis' in the Guflux Shop.
[:]