SOLAR – Amaranthine
Australian music producer Charles Fenech and Dutch vocalist John van Loon join forces on the magnificent second SOLAR release Amaranthine.
Fenech, best known for his powerful EBM-project AngelTheory, created SOLAR as an instrumental project in 2004, to give expression to his more orchestral and cinematical music talent.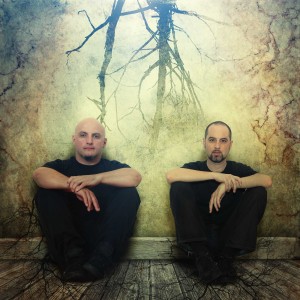 On the second SOLAR album Amaranthine, an evolution of the sound is revealed, combining brooding atmospheres with organic and electronic percussion and the ethereal voice of Dark Territory singer John van Loon. Flirting with the early works of Delerium, Synaestheasia, Dead Can Dance and John Foxx, Amaranthine brings the listener dark and atmospheric ambiences, creating feelings of eternal peace, tribal ecstasy and melancholic sadness. This mesmerizing second SOLAR release will definitely capture many hearts with its beauty.
Amaranthine will be released through all the major digital download stores and is available in February 2011. Prior to the digital release of the album, a free download of the exclusive The se7enth Gate-EP will be made available.
More information can be found on the following sites:
http://charlesfenech.bandcamp.com
http://www.facebook.com/aoneroomworld
http://www.aoneroomworld.com