Dark Moon
Release: March 1, 2014 | Label: Guflu Industries | Cat. no: GUF-GX02 | Tracks: 11 | Format: digital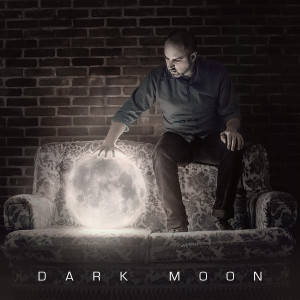 Dark Moon is both a retrospective and current representation. The record features contemporary remixes of tracks taken from Dark Territory's Libera Me album remixed by an international selection of artists, including Sara Noxx, Tonikom and Ah Cama-Sotz.
Serene atmospheres are paired with pounding dark electro beats – in melancholic soundtrack-like soundscapes the borders between past and present dissolve. As if Dead Can Dance and O Quam Tristes pay a visit to Front Line Assembly and Die Form, Dark Moon's electronic dark wave flows from brooding etheric to cold industrial.
All tracks written by J. van Loon and A. Dijksterhuis, except 6 and 9. Cover art by Dracorubio, edited by Peter Villevoye. All tracks mastered by Sander van der Heide / Saint of Sound. Original versions of track 2, 3, 4, 5, 7, 8, 10 and 11 appear on the 2006 album Libera Me by Dark Territory.