Syzygy EP
Release: March 20, 2015 | Label: Guflu Industries | Cat. no: GUF-GX07 | Tracks: 7 | Format: digital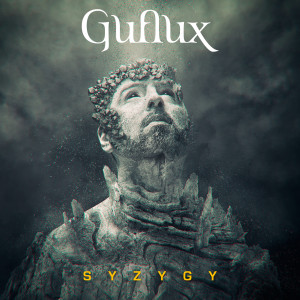 The 7-track Syzygy EP is the final quarter in Guflux's moon cycle, and an epilogue to 2014's New Moon and Dark Moon. The EP unfolds with the luscious Sorrow (Sanctification Edit), to further entice you with the Solar Remix of Laika by Australian musician Charles Fenech. After this trip into the unknown, British cello player Marvin Ayres accompanies you to Terra Nivium with his haunting ambient sounds.
Syzygy furthermore includes the single Just Another Day and alternate versions of songs from the Guflux album New Moon. The powerful cover art is created by Dutch photoshop artist Dracorubio, to reflect the feeling of this release.
Syzygy is available in the Guflux shop
and through iTunes, Amazon and Spotify.