Ey Maah
Release: june 13th, 2014 | Label: Guflu Industries | Cat. no: GUF-GS05 | Tracks: 1/3 Format: digital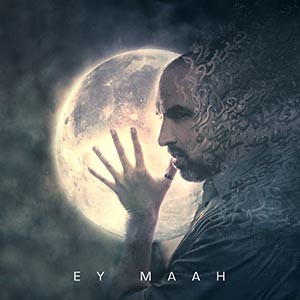 On the 13th of June, under a full moon, Guflux releases the single Ey Maah, featuring Sepideh Vahidi. The song appears on the album New Moon, and was co-written by Australian musician Charles Fenech, best known for his electronic project AngelTheory.
Ey Maah has a cinematic sound palette, the perfect ambiance for the beautiful voice of Iranian vocalist Sepideh Vahidi. The song builds up to a wonderful finale, where Sepideh entices you with an ode to the moon in the Farsi language, a quatrain taken from the Rubaiyat of Omar Khayyam.
The single is available through iTunes, Amazon and many other digital outlets. You can also download the single for free at Bandcamp.